As Canadian Thanksgiving comes to a close for 2022, it's important to think about what we're thankful for. It can be easy to lose sight of the good, but Shoushig Segian is a perfect example of someone who always looks for the good in everything, despite the hard times she has experienced.
Shoushig has been an Esthetician in our Spa since 2016. "The new Spa was just opening, so they were hiring more staff," explains Shoushig. "I was new to Cambridge and the job seemed perfect." Only two years prior to beginning her career at Langdon, Shoushig and her family were being forced from their home in Syria.
"It was the middle of the night when we were woken up to ISIS bombing our town," says Shoushig. "I grabbed a few of my belongings before we fled but for the most part my family left everything behind. All our memories were gone." March 21, 2014 was the last time Shoushig was in her hometown Kessab in Lattakia, Syria.
After finding refuge in a few cities along the way, Shoushig and her family eventually ended up in Lebanon in 2014. Prior to being forced from their home, Shoushig had been completing an English-Arabic Translation Program at Tishreen University in Syria. "I wanted to go back to school, and was told Esthetics would be a good program to get into," explains Shoushig. "It was a job that I would be able to do wherever we eventually ended up. There were lots of different places accepting refugees at the time, and I wanted to be able to work wherever we went."
Shoushig completed her Esthetics program at Messrobian College in Lebanon while her family applied for refugee status. In 2015, her Aunt Ferida who lived in Canada sponsored Shoushig and her family and they moved to Windsor. For nearly a year, Shoushig worked as a Nail Tech in Windsor before eventually coming to Cambridge. "My dad had some cousins and a family friend in Cambridge, and we felt there would be better job opportunities for us there," says Shoushig.
In fact, a friend of Shoushig's uncle knew of Bill Bennett, and this was how Shoushig came to learn about Langdon Hall. "The first time we went to Langdon Hall was for tea, and I just remember coming up the drive it felt like home," says Shoushig. "It reminded me so much of my town, and I immediately felt safe. I knew this was somewhere I wanted to be."
A few months after beginning her job in the Spa, Mr. Bennett approached Shoushig about a job opportunity for her mother. "Mr. Bennett wanted to help my family," says Shoushig. "He said just bring your mom in, we'll see if there is a place for her here. It meant so much to my family." Shoushig's mom, Silva is now the Head Florist here at Langdon.
"Bill and Mary have been so kind to me and my family over the years," says Shoushig. "They have made us feel safe and at home, and I can't thank them enough for that."
On September 28, 2019, Shoushig received her Canadian citizenship, and Mr. Bennett attended the ceremony.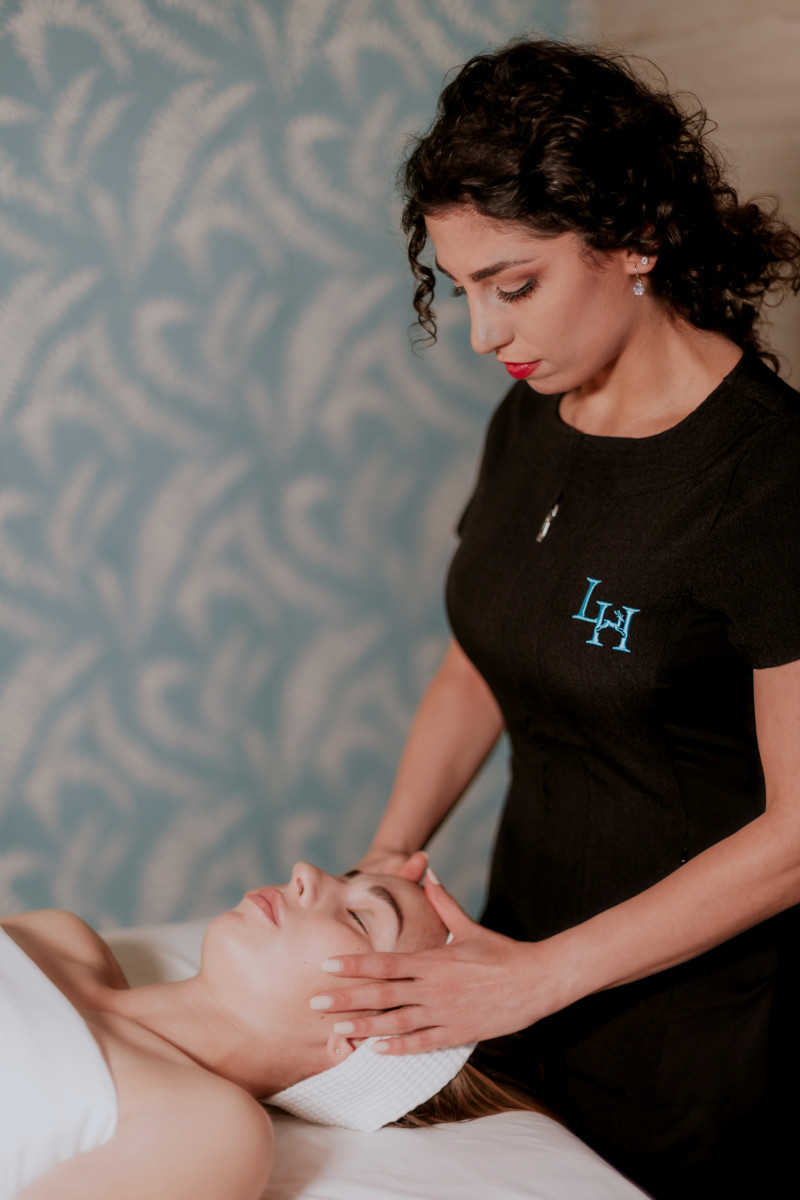 Despite the trials and tribulations Shoushig has experienced in her life, she remains positive and open to the future. When asked where she sees herself in the next few years, she believes the possibilities are endless. "I like law, but I could also see myself getting back into translation," says Shoushig. "I'm not sure what I'll do, but I know whatever it is I will work my hardest and be the best I can be."
Langdon Hall made Shoushig feel safe, yet she has the uncanny ability to make those around her feel that same way. Her positivity, warmth and kindness can't help but put you at ease. You would never know the heartbreak she's experienced.
Shoushig is Armenian, and her name translated from Armenian to English means lily, which seems so fitting. Shoushig is a favourite in the Spa, and consistently has some of the best sales. She is always celebrated by our Spa Director, Julie Simcox. "The first time I met Julie, she gave my family and I a tour and I had no idea she was the Director," laughs Shoushig. "She has always been so kind to me. I'm so proud to work on her team and I really appreciate that Julie always recognizes my hard work."
In 2017, Shoushig completed a Skincare Program at Gina's College. Now, aside from massages, Shoushig does it all at the Spa. Nails, facials, body treatments and more are all part of her repertoire. Her favourite nail polish in the Spa is called Harmony, a beautiful light pink. This nail polish became this inspiration for the name of Shoushig and Silva's floral business, Harmony Flower & Decor. You can find Shoushig in the Spa chatting with guests and making them feel at home, the same way that trip up our driveway made Shoushig feel.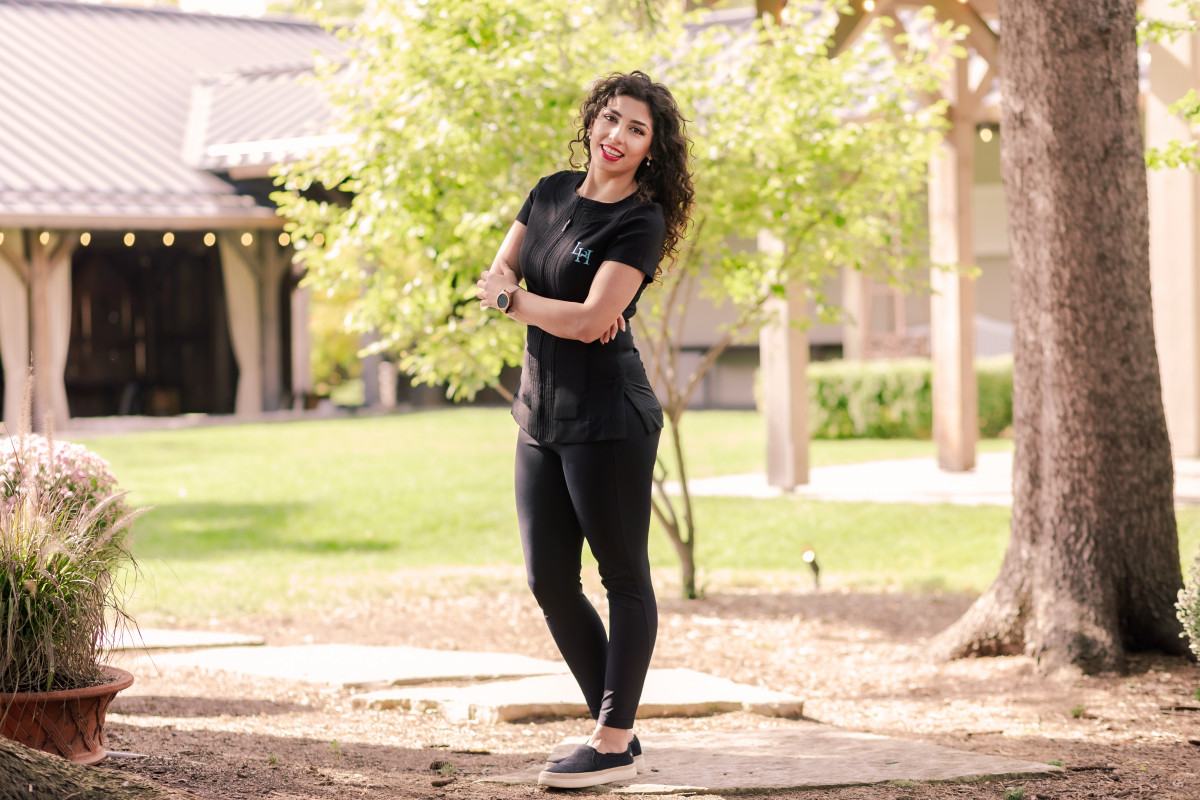 "I really want to thank the Spa and Grounds team for welcoming me and my mother," says Shoushig. "Everyone has made our time at Langdon Hall so special, and I want to make sure they know how much they mean to me."
To see someone that has seen so much darkness exude such light is inspiring. It's an important reminder that life is fleeting, and we must always hold on to the good. Kindness can go so far and it's the seemingly small acts of kindness that led Shoushig and her family to Langdon Hall. We couldn't be more thankful.