No matter what you decide to indulge in, we will arrange a day for you to remember.
Our overnight guests are welcome to enjoy the amenities of Langdon Hall, which include the comfortable sitting rooms, the tennis court and croquet lawns,12 km of walking trails, and Langdon's famed vegetable and flower gardens.
With 60 beautiful guest rooms and suites, we have a lot of options to offer to our guests. Whether you are visiting as a couple, as a family or with a pet, our Reservations team can help reserve the perfect overnight accommodations to suit your needs.
Each guest room/suite features a queen or king size feather bed and luxury linens from St. Genève and Au Lit (hypo-allergenic bedding available by request)
Most of our accommodation options feature a wood-burning fireplace, soaking tub and a walk-in shower (limited suite options feature an effervescent jet tub)
Robes and slippers for guest use
Dyson Supersonic hair dryers for guest use
Complimentary toiletries (hand soap, shampoo, conditioner, body wash, and hand lotion from Oneka)
Complimentary wireless internet
Nespresso machine and kettle with coffee/tea, complimentary drinking water provided
Mini fridge
Flat screen televisions with Rogers cable service with paid in-room movie options
Full access to PressReader app (7000+ publications)
In-room safe
Office desk
Iron and ironing board
Dry cleaning service available
Water and food bowls for pets
Introducing the 2022 Lexus RX 450H F Sport
Both Langdon Hall and Lexus embrace the spirit of the Pursuit of Perfection. That's why it is only fitting that Langdon Hall features the radically advanced, 2022 LEXUS RX 450H F Sport on-site. Guests of Langdon Hall will have the chance to test drive the vehicle.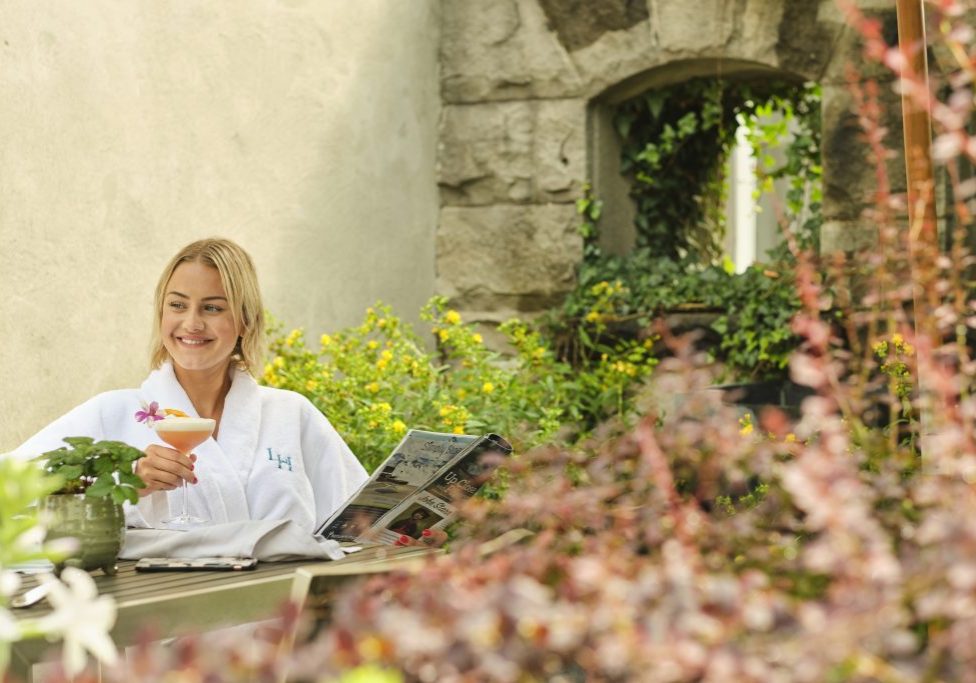 At this time, the spa, including amenities, will be available to hotel guests by appointment only. Hotel guests are asked to change into their robe in their guest room prior to their treatment.
The Spa at Langdon Hall is situated within our peaceful country estate. Adding a spa experience to your stay will put you in the perfect mood before light lunch or lavish dinner. Visit our spa page to find out more.
There are five walking trails on the Hotel's property. The Woodland Walk, a short stroll, is a pleasant loop that skirts the escarpment at the north edge of the property, weaving its leisurely way among the mixed forest growing on the slopes. No visit to Langdon Hall is complete without a walk in the woods. Complimentary bike and snowshoe rentals available by request.
A hike in the morning or evening will provide a great chance to glimpse one of the many deer that live on the property. Stop by the duck house and say hello on your way to the trails.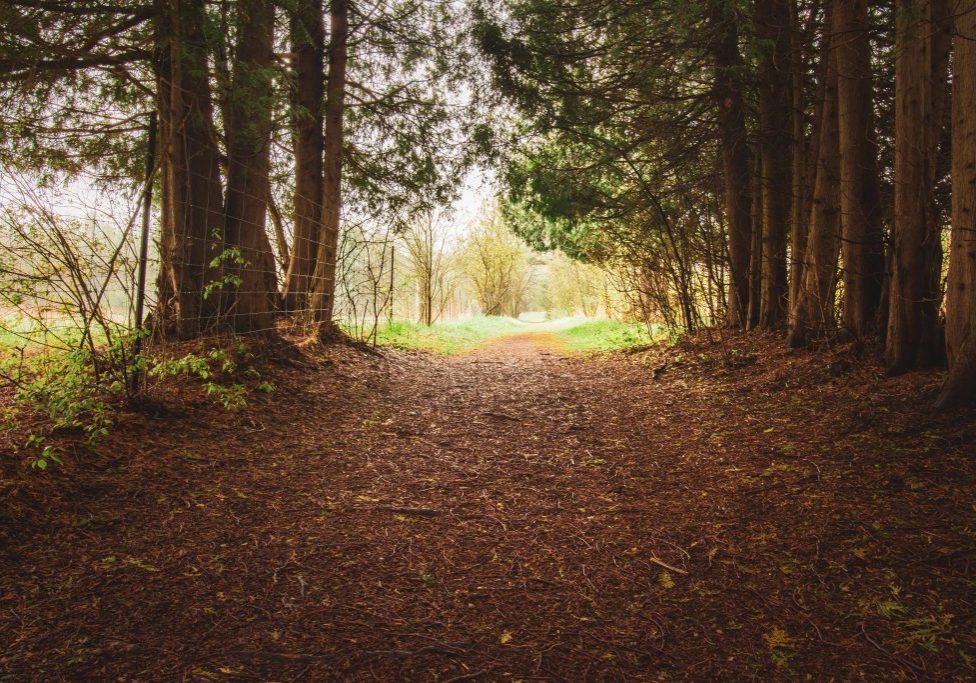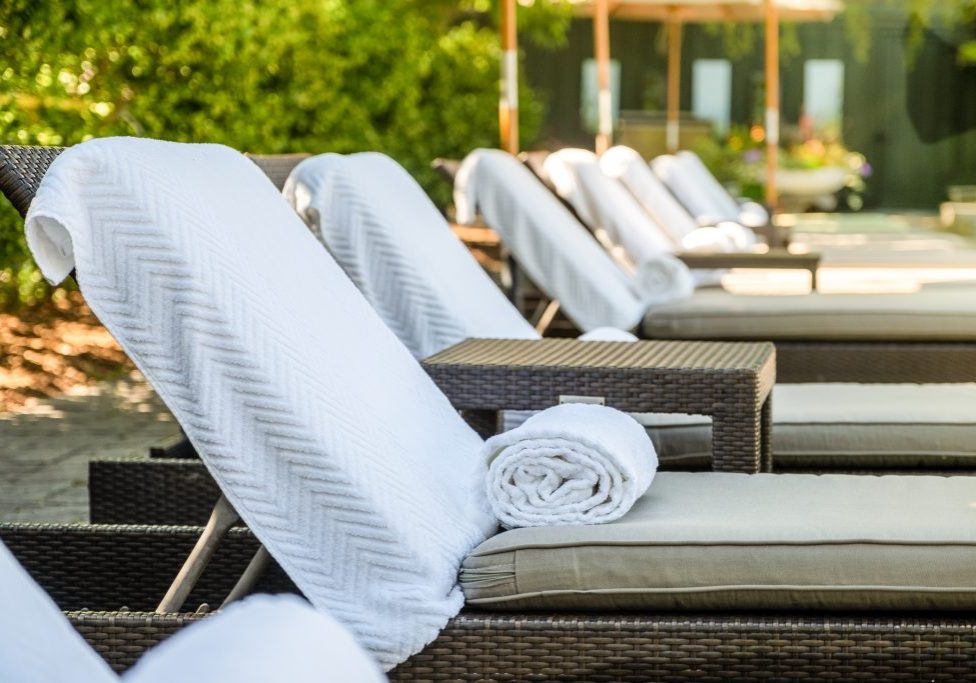 During the summer months, spending the afternoon by the pool is a guest favourite. Lay back in one of our deep loungers or read a book under an umbrella.
A garden wonderland, Langdon Hall boasts 75 acres of Carolinian Forest, manicured lawns and cultivated displays of colour. From the perennial, cloister and vegetable gardens to the water garden, to the woods, fields and walking trails, Langdon Hall is alive with flora and fauna.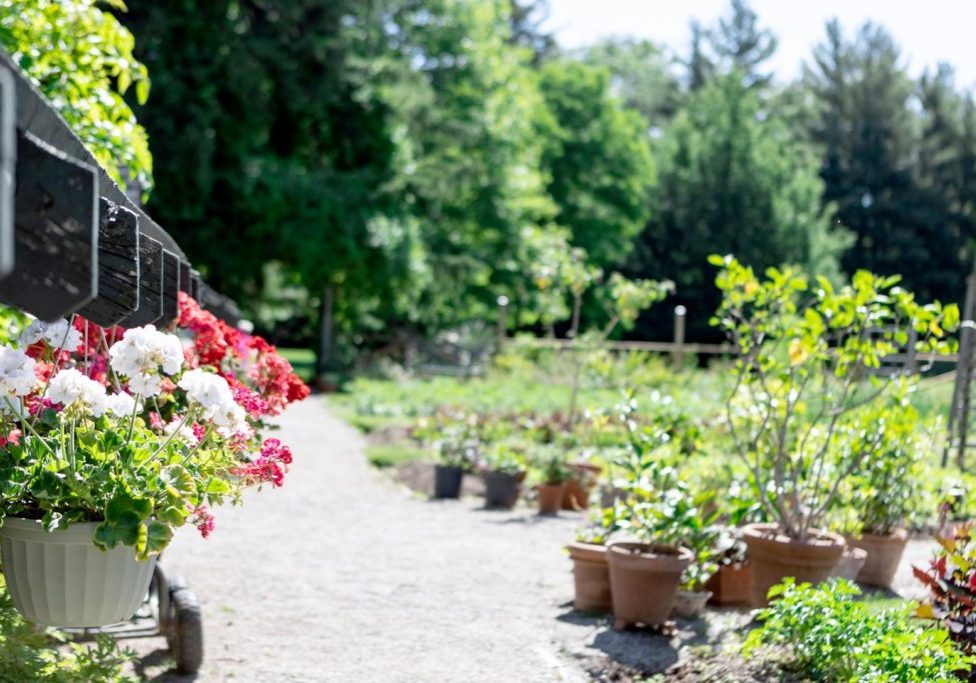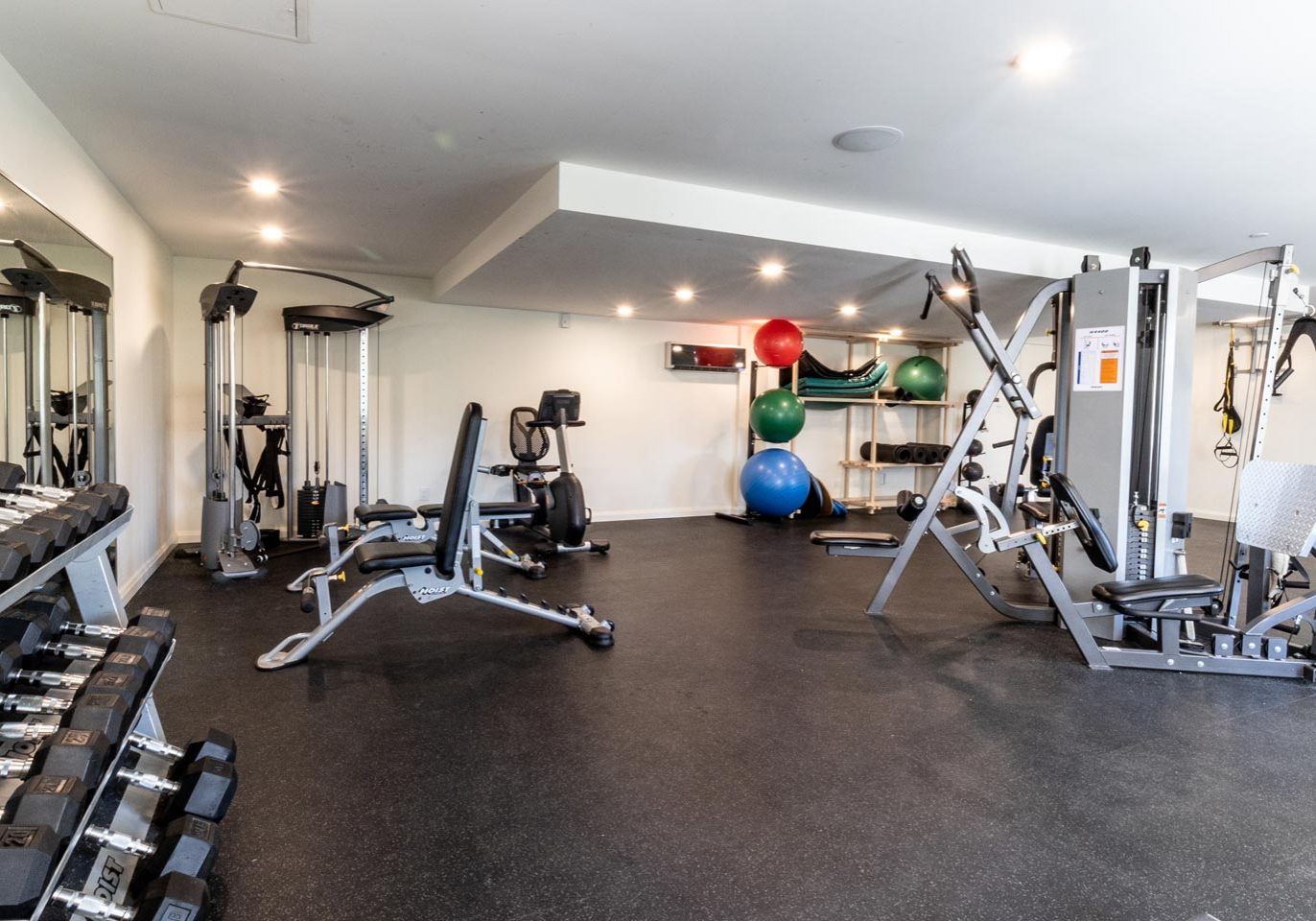 Offers a range of cardio-vascular machines as well as free-weight equipment. A personal trainer can be arranged. As a relaxation exercise, a yoga instructor can provide instruction. Call to reserve a lesson with a personal trainer or yoga instructor, additional fees apply.
Tennis Court + Croquet Lawn
Enjoy a game of croquet before cocktails or a match of tennis during a sunny afternoon. Personal tennis lessons can be arranged for an additional fee. Available May until late September.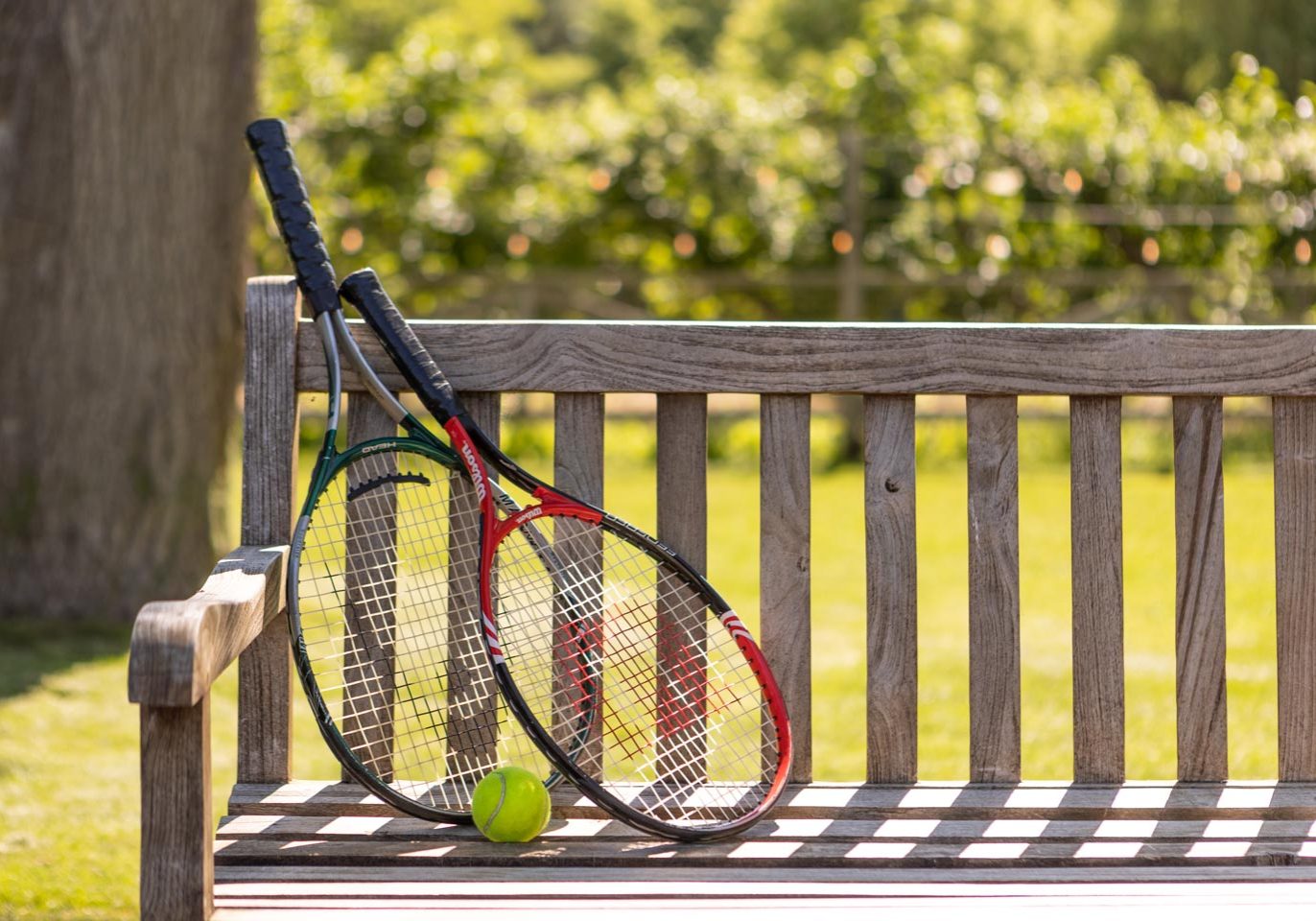 Billiards Room;
Library + Games Room
Enjoy a game of pool in our Billiards Room located in the Main House. This space is adjacent to the Wilks' Bar, so enjoy a drink or a night cap during or after your pool match.
Borrow a good book from our Library located just above our Front Lobby. We also have several board games available to borrow for family and adult gameplay.