Dining Options At Langdon Hall
Experience award-winning cuisine, exquisitely prepared by one of Canada's most celebrated chefs, Jason Bangerter.
Indulge in the idyllic setting of the main dining room overlooking the gardens or experience the cozy atmosphere of Wilks' Bar for a casual lunch or cocktails.
Outside guests are welcome everyday for breakfast, lunch, or dinner. Reservations are required and can be booked up to 30 days in advance. Please note, availability is limited – to inquire about booking a dining reservation, please call our Reservations team at 519-740-2100.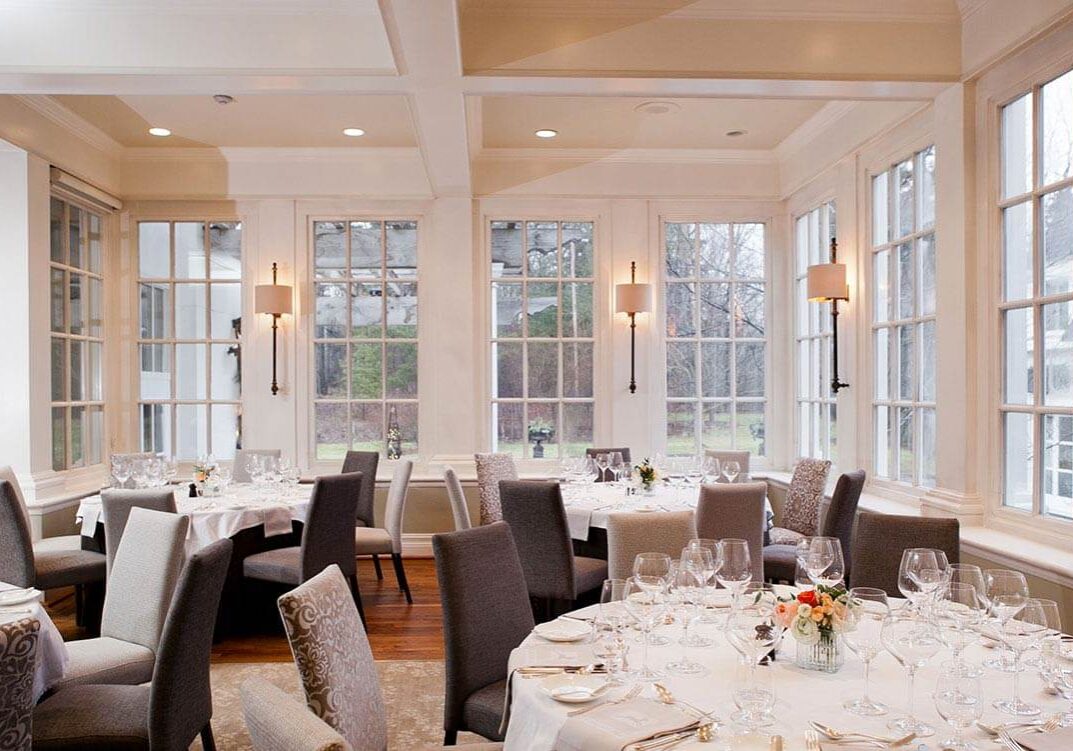 Exquisite Comfort + Elegance
Our Main Dining Room offers an ideal setting for your dining experience at Langdon Hall. Each area of the restaurant features large windows with an abundance of natural light offering beautiful views of the Lily Pond and Carolinian Forest.
Dine in our Main Conservatory
Our Wilks' Bar is the perfect spot to enjoy a more casual meal, a pre-dinner cocktail or a night-cap.
Both Wilks' Bar and our Main Conservatory were transformed with the help of award-winning designer Sarah Richardson. Owner and founder of her own design company for over 20 years, television host, and bestselling author, Sarah has had a long relationship with Langdon Hall and was a natural fit when it came to reinventing the space.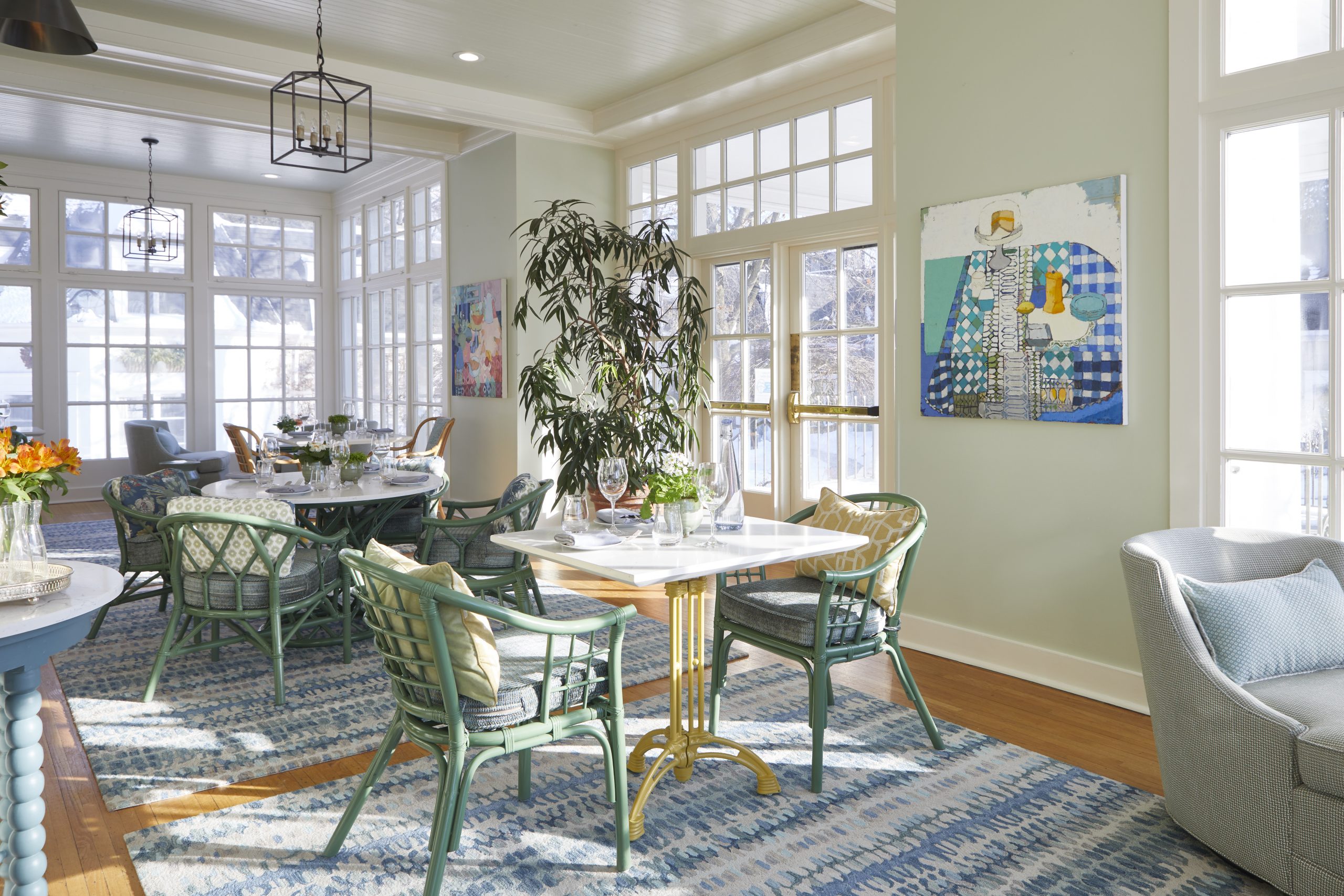 Imagine entering an elegantly appointed dining room and arriving to a beautifully arranged table glowing by candlelight set beside a roaring wood-burning fire.
In the background, classical music is playing, and as you enter the room you are greeted by formally dressed wait staff who are carrying a tray of Kir Royales.
Luncheon from $82.00 per person
Dinner from $102.00 per person
Coffee and tea service is included
Taxes and 18% service charge in addition to menu prices
Option to add additional courses to your menu for $20.00 per additional course
Cocktails, canapés, and wine service is additional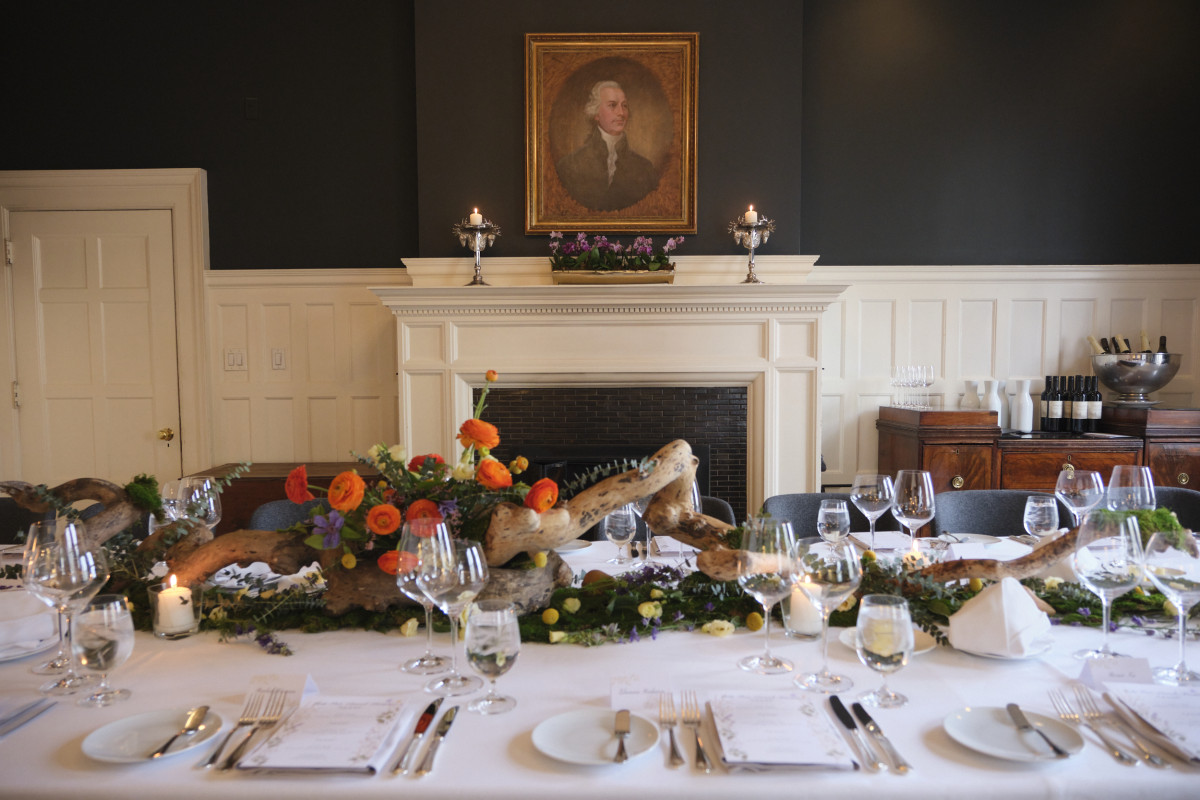 Colonel Langdon's Room + Conservatory
Up To 20 Guests
For parties up to 20 persons, Colonel Langdon's Room and Conservatory offers another lovely setting for a private event. Also situated off the main lobby, it was once the original main dining room and still includes the original chandelier. The room features an attached conservatory, a wood-burning fireplace, large windows overlooking the front lawn and an antique dining room table.
Room rental fees will apply. Please contact our Sales Team for more information.
The Orchard Room + Terrace
Up To 56 Guests
The Orchard Room and Terrace, boasts floor to ceiling windows overlooking manicured lawns and apple trees on the outskirts of the Carolinian Forest. The enchanting room accommodates a maximum of 56 guests for a sit-down function.
Room rental fees will apply. Please contact our Sales Team for more information.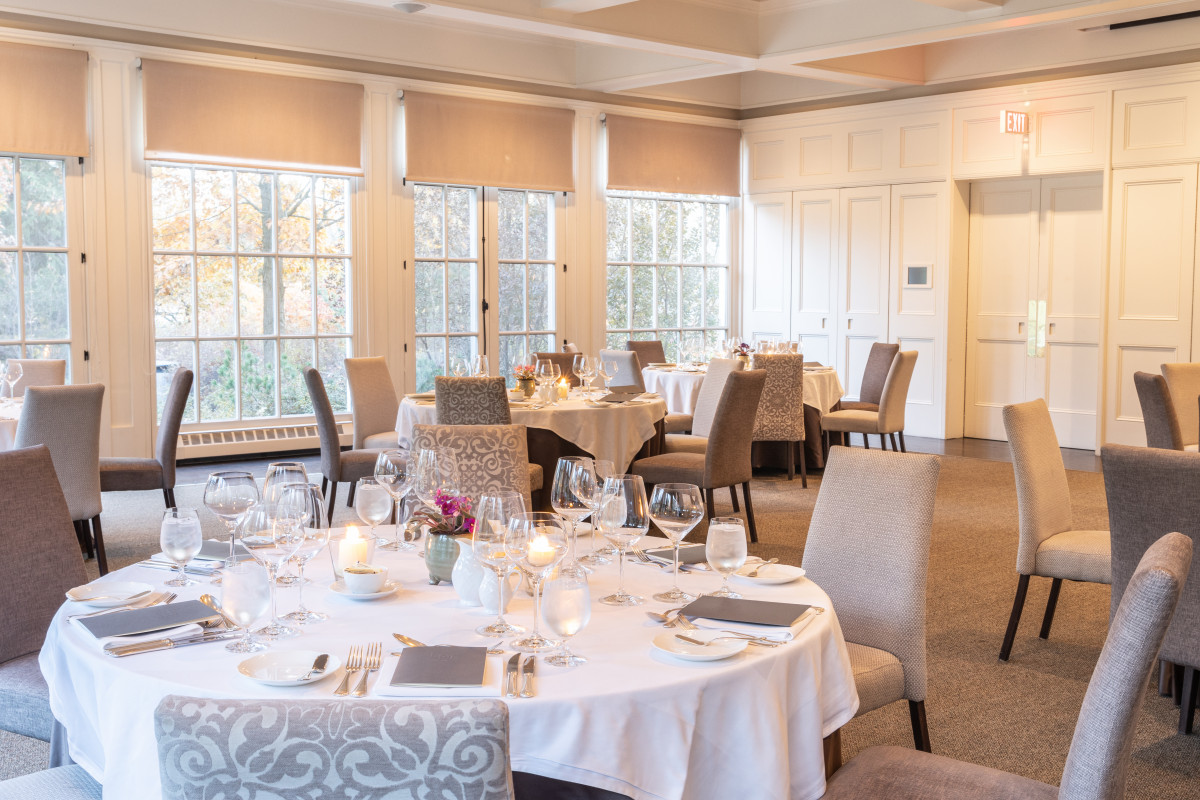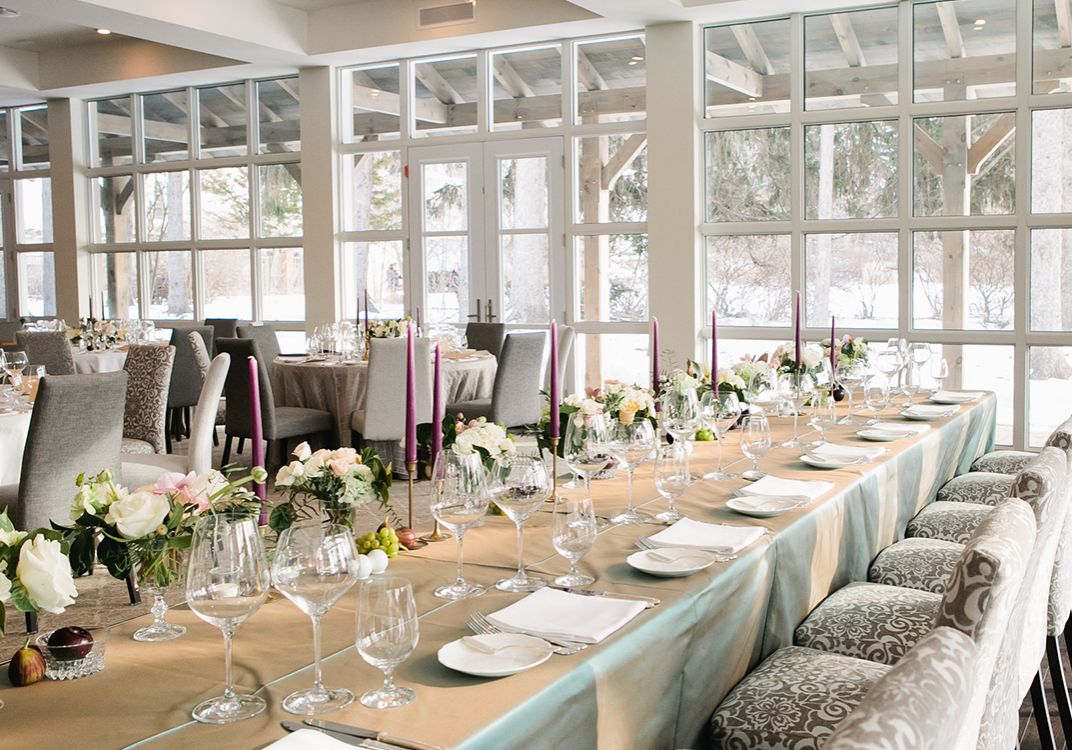 Firshade Room, Hall & Summer House
Up To 120 Guests
The Firshade Room overlooks our famed vegetable gardens and croquet lawn. This expansive space with floor to ceiling windows, can accommodate up to 120 guests for a seated meal. An adjoining reception space, the Hall, is perfect for indoor cocktail receptions. An outdoor covered pavilion – The Summer House – is ideal for three season entertaining prior to the meal.
Room rental fees will apply. Please contact our Sales Team for more information.