Meet Executive Chef Jason Bangerter
As an influential leader in the Canadian culinary scene, Jason's career spans nationally and internationally, working alongside some of the world's leading chefs.
Inspired by his exceptionally high personal standards, Langdon Hall's culinary direction excels and continues to be honoured as the only restaurant in Ontario to be awarded the AAA/CAA Five-Diamond rating. Surrounded by a "sense of place" at Langdon Hall, he instills a philosophy inspired by the gardens, bees, and forest just outside his kitchen.
Chef Jason's unbridled passion for excellence is fuelled by his dedication to supporting and developing sources for sustainable, responsibly produced ingredients.  As a Feast On certified partner, Chef Jason is a champion for Ontario products by ensuring 80% of all food and drink in the restaurant is sourced locally from Ontario.
When sourcing beyond Ontario, Chef Jason's commitment to quality and sustainability does not waiver. As a long-time Ocean Wise partner, he ensures every seafood item on his menus are an ocean-friendly choice allowing his guests to make a sustainable seafood choice that ensures the health of our oceans for generations to come.
Living by example, Chef Jason shares his philosophy on using local ingredients and promoting regional growth with a talented culinary team, who share the same vision. Chef Jason is equally proud of his role as an innovator and a mentor, continuing to have a profound effect on Canada's culinary scene.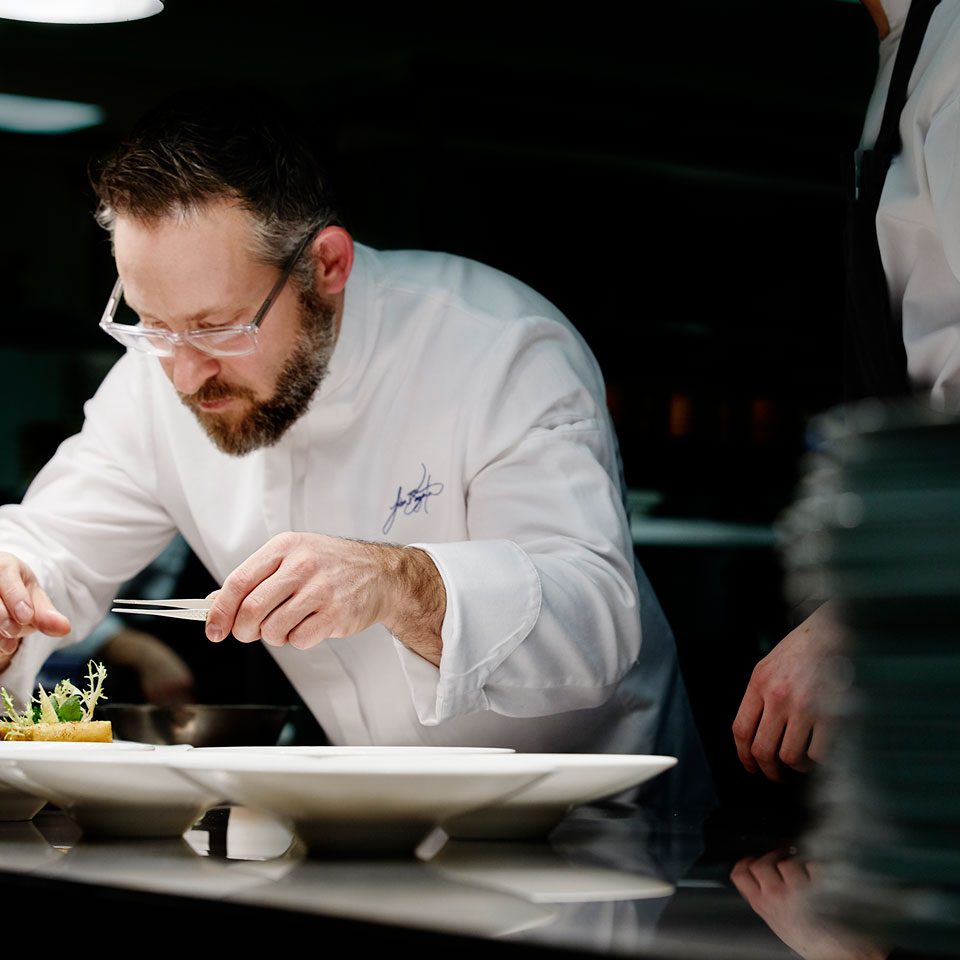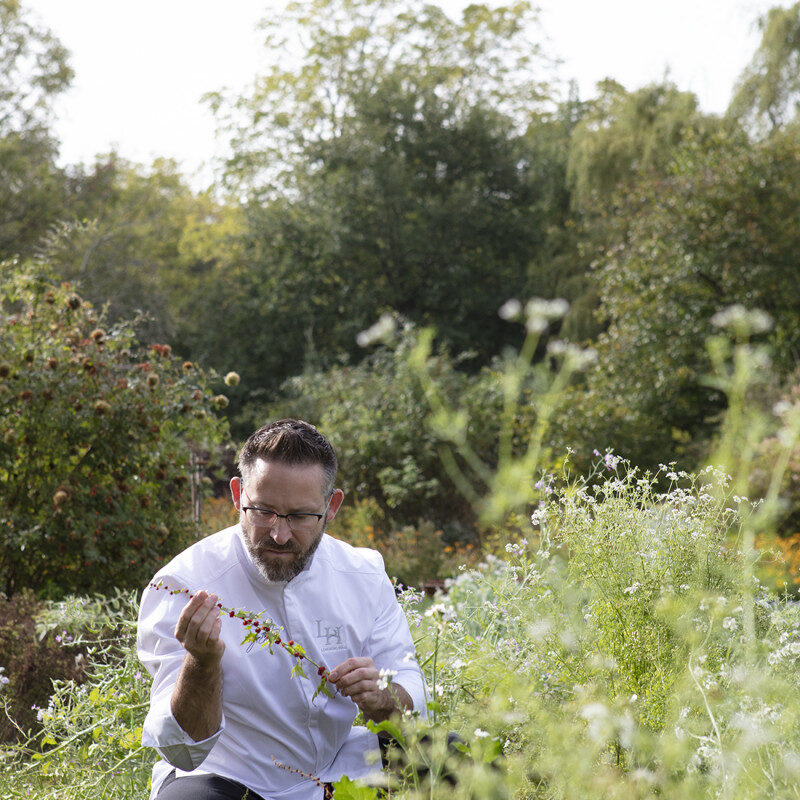 Jason began his culinary career in Toronto, Canada at George Brown College Chef School, followed by a three-year apprenticeship at Le Royal Meridian King Edward Hotel. Jason's drive for gastronomic excellence flourished, earning him a much sought-after position as assistant to John Higgins, the captain of Culinary Team Canada. This role also led him to a short stint at Paris' Hotel Le Meridian Montparnasse.
He soon headed overseas permanently to join the brigade at Mosimann's in London. Under Anton Mosimann, one of London's leading chefs, Jason quickly rose through the ranks joining the opening teams for the Swissôtel Berlin in Germany and later Château Mosimann in Olten, Switzerland.
Upon returning to London, Jason often assisted at Mosimann Academy, where he taught alongside Chef Mosimann. Eager to continue his own learning, he spent free time as a stagiaire in the city's top restaurants, such as Marco Pierre White's Drones, Terence Conran's the Orrery, Jean George's Vong and Pierre Koffman's La Tante Claire. Jason was next appointed Chef de Cuisine at the Kulm Hotel in the Swiss Italian Alps, where he was responsible for the hotel's private dining club Dracula.
In February 2002, he returned to Toronto, joining the team at Auberge du Pommier, within the Oliver and Bonacini group of restaurants.
Long hailed as one of the city's best restaurants, Bangerter committed to raising the bar even higher, and the restaurant received numerous awards and accolades during his tenure including Restaurant of the Year by Post City Magazines. After eight years, his success had not gone unnoticed and he was selected to lead and open two of the new downtown restaurants at the TIFF Bell Lightbox – O&B Canteen and an upscale dining room and lounge, Luma.
In the fall of 2013, Jason accepted the position of Executive Chef at Langdon Hall Country House Hotel and Spa in Cambridge. The restaurant has long been known for its regional cuisine, using the 75 acre estate that it sits upon as inspiration for the menus. A chefs kitchen garden, honey and foraging for wild edibles all on site allow the menus of our award-winning dining room to offer the freshest ingredients to guests.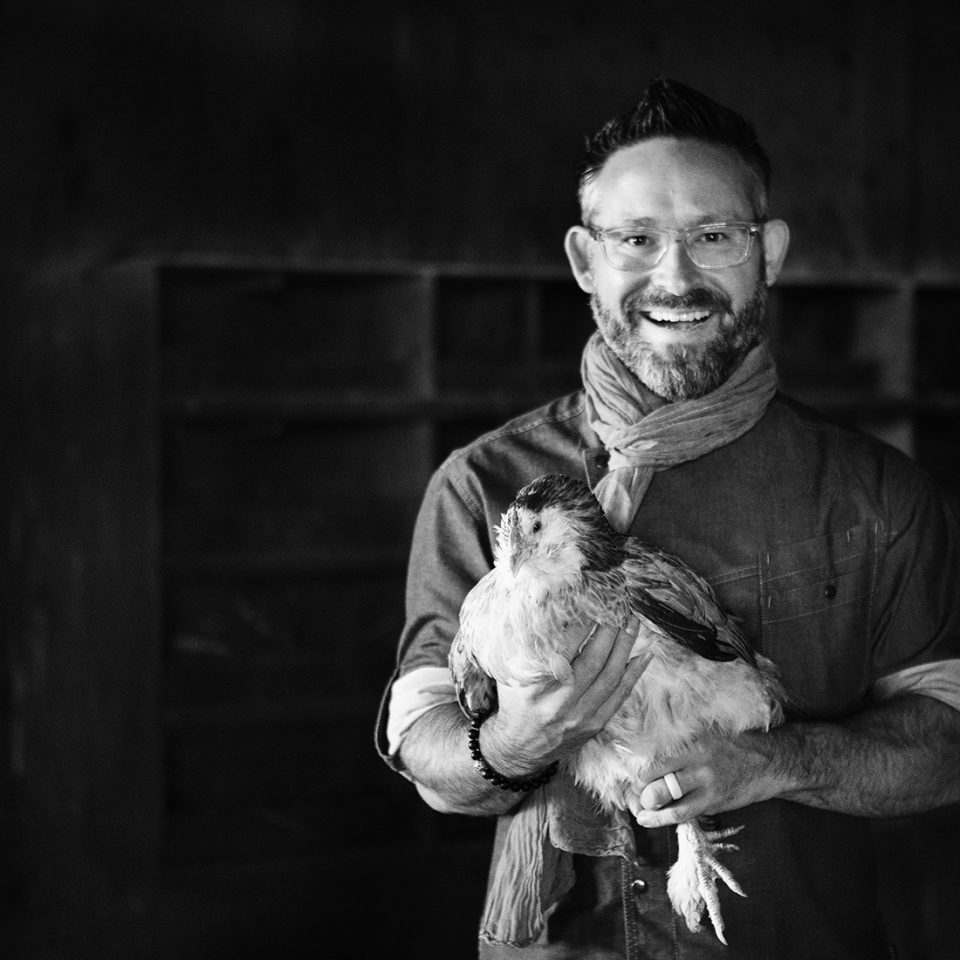 Chef Jason Bangerter's Achievements
Ranked 7th Top Restaurant
Canada's 100 Best, 2023
Best Vegetable Restaurant Award
We're Smart, 2022
Ranked 5th Top Restaurant
Canada's 100 Best, 2022
Ethical Chef, Canadian Representative
CARE's Ethical Chef Days, 2019
Slow Food Hero Award
Slow Food Canada, 2019
Ranked 4th Top Restaurant
Canada's 100 Best, 2020 & 2019
Iron Chef Canada Champ
Food Network Canada, 2018
Chef Gold Award
Ontario Hostelry Institute, 2017
Pinnacle Award, Chef of the Year
Foodservice and Hospitality Magazine, 2017
Best Farm to Table Chef
Canada's 100 Best, 2017
Rising Chef Trophy
Relais & Chateaux, 2015
Five Diamond Restaurant Award
CAA/AAA, 2014, 2015, 2016
Gold Metal Plates, Toronto
Bronze Medal, Fundraising Chefs Competition for Canadian Olympic & Paralympic Athletes, 2014
The Good Food Innovation Award
Gold by Food Day Canada for the demonstration of an innovative Canadian Menu, 2013-2017
Gourmet Fest at Carmel by the Sea
Relais & Châteaux, Only Canadian Chef to take part in this 60th Anniversary Celebration
Langdon's Own Signature Chocolate
Terroir Noir & Terroir Au Lait
Langdon Hall's signature chocolate flavours were created in Cacao Barry's prestigious Or Noir lab in Paris, France by Executive Chef Jason Bangerter & Pastry Chef Rachel Nicholson.
Our Terroir Noir dark chocolate evokes thoughts of smokiness, warmth, and land, while revealing a flavour of buttery richness and ideal amount of bitterness that compliment the subtle acidity of the berry notes in the cocoa bean. Our Terroir au Lait milk chocolate boasts a delightful caramel flavour with a slightly sweet taste and creamy texture that lingers on your palate and is enhanced by aromatic notes. Taste the luxury with Langdon Hall's signature Terroir chocolate.