Langdon Hall is dedicated to the journey towards sustainable tourism. We are committed to maintaining the highest environmental practices while delivering value to our guests, a safe work place for our employees and a lasting legacy for our families and community.
One step we are taking is with the toiletries we offer on property. We have partnered with The Keep Refillery to provide refillable shampoo, conditioner, body wash, body lotion and hand soap in order to reduce the number of single-use plastics on property. 
We've also switched to an earth friendly toilet paper made of bamboo. Using natural inks, compostable cores and zero plastic packaging, this 3-ply paper is both luxurious and good for our sensitive septic system.  
Why did we switch to bamboo? Because unlike most trees that take over hundreds of years to proliferate into a forest, bamboo plants have a much shorter growth cycle. Within five years, bamboo plants can be fully mature and available for harvesting. 
This is only the beginning, and we hope to continue to do what we can to reduce our footprint.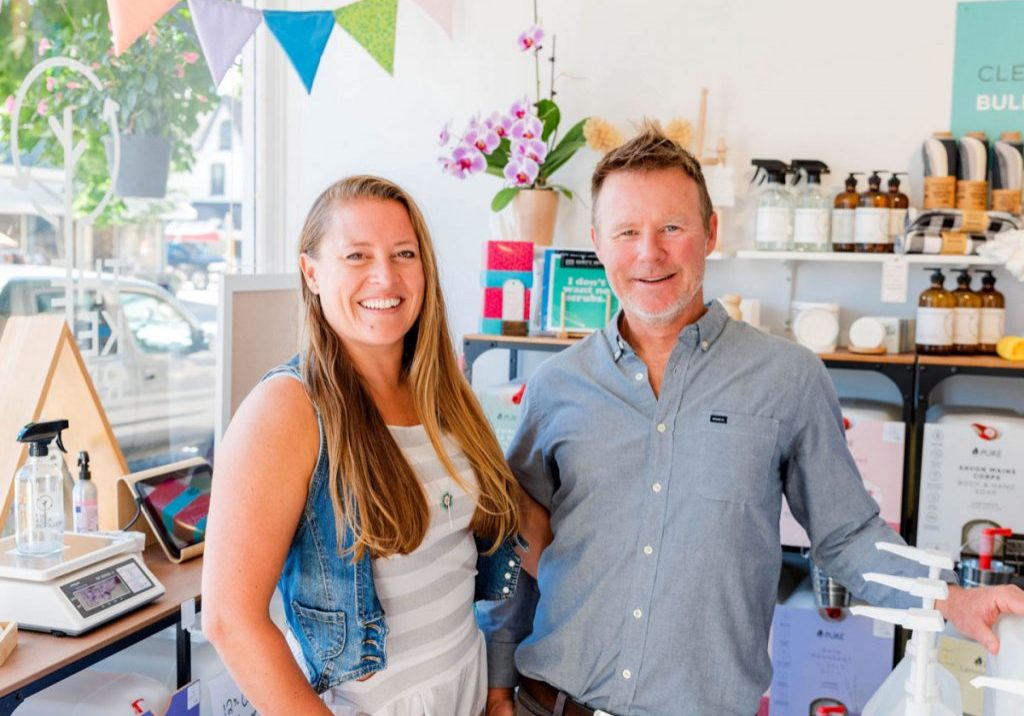 The Keep Refillery opened their first location in Creemore in March, 2020. Since then they've added locations in Meaford, Kingston and Toronto and have saved over 125,000 single-use plastics from ending up in lakes, rivers and landfills in the process. It is their goal to eliminate single-use plastics and make refilling available to all.
Refilling is simple. It's rooted in the idea that people never again throw out an empty bottle of shampoo. Instead, they bring it to The Keep and refill it with their all-natural, plant-based, biodegradable and micro-plastic free product – creating zero plastic waste. The product line includes all personal and home cleaning products.
Hotels historically have created an alarming amount of needless plastic waste. The Keep identified this problem and sought to do something about it. Langdon Hall jumped at the chance to work with The Keep to significantly decrease their consumption and waste.
The Keep is partnering with Langdon Hall to provide them with their in-room amenities and cleaning products. There is a circular system in place where Langdon Hall refills the rooms from large containers. Once those containers are empty, they are picked up and sent back to the supplier to be cleaned and reused. Zero waste, 100% satisfaction.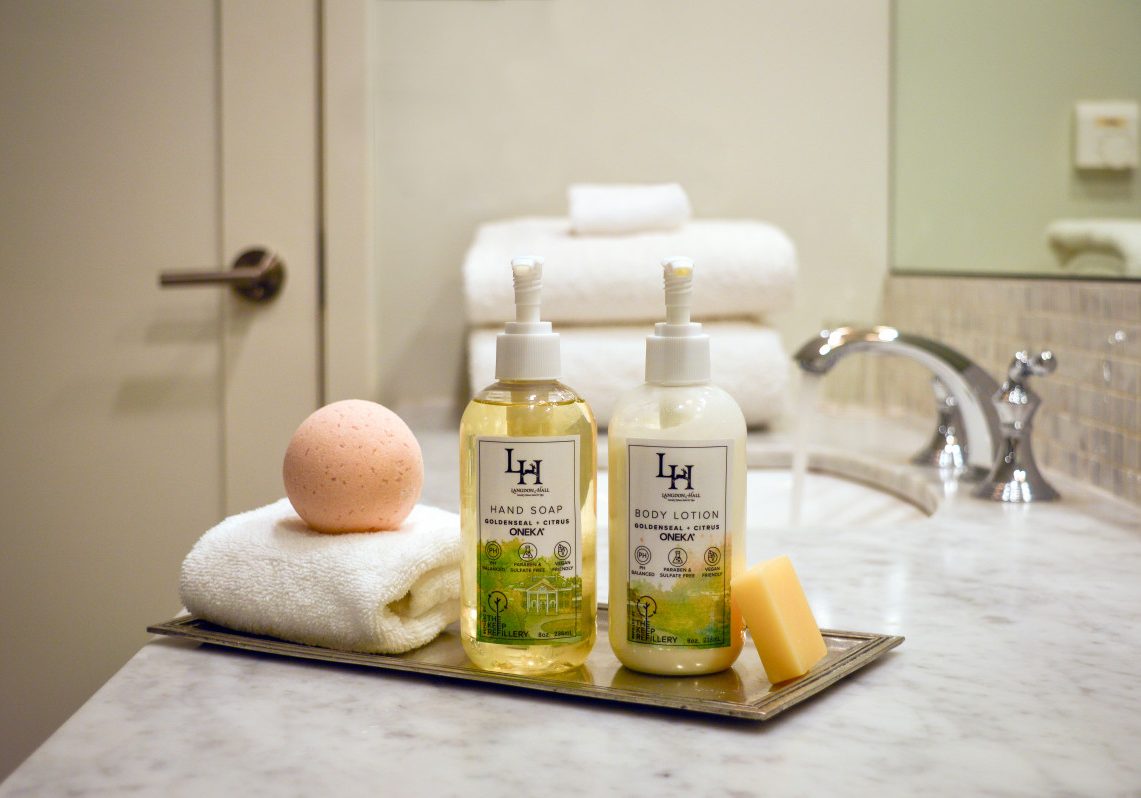 Oneka's line of natural personal care products was created out of a deep love and respect for our natural habitat and fellow living beings. This posture is infused in everything they do, from growing the plants used in Oneka products on their organic farm, to partnering with experts and businesses to implement their vision of change and taking care of their community. 
Specifically, in the process of creating and selling high quality personal care products, Oneka seeks to act as guardians of our water sources and the many organisms that help clean and purify water along its way. Their mission is to contribute to the preservation of natural ecosystems.
Oneka was also born out of a love story between Stacey and Philippe, two passionate, inquisitive, wholesome, and complementary individuals. With independence, humility, and compassion, from Oneka's home in Frelighsburg, Quebec, they invite us to reclaim and nurture the connection to our own essence.
Hotels account for 3 billion tonnes of plastic waste annually.
Hospitality industry is responsible for 9% of global waste.
Only 9% of plastics are actually being recycled.
The Keep / Langdon partnership will keep over 2000 plastic bottles out of landfills this year alone.