Before the pandemic, a lot of us were go, go, go. Despite its challenges and devastations, for many people it gave an unprecedented chance to "reset." Now that life is seemingly getting back to normal, we're trying to navigate what normal is. Living in the moment, taking chances and embracing change are all "normal" things, but sometimes that can be daunting. Sitting down with Nicole Bom, you quickly realize these things don't have to be so scary after all.
"I love changes," laughs Nicole. "I'm always embracing the next challenge, because I really like to push myself. It makes me a better person." Nicole has to be one of the busiest people you'll meet, but you'd never know on first impression. She's a very calm, warm person but with quite the story to tell.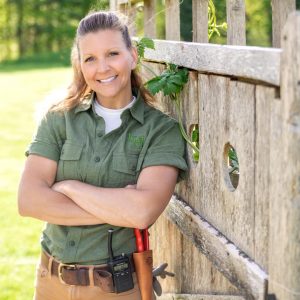 "Growing up, I was a gymnast and eventually got into dance because I had a friend who didn't want to do it alone," says Nicole. "We joined a studio together and even though she eventually left, I fell in love with it and eventually turned it into my career." Nicole worked as a dancer for the Nickelodeon Parade at Canada's Wonderland before becoming a dancer for Carnival Cruise Lines for a decade. Even with rehearsals and performances every day, Nicole somehow found time to be the costume manager, design the dancer's costumes, work at the ship's gallery and more. "I like to keep busy," she laughs. "Trying new things and seeing what I can do is so much fun for me. I always want to make sure I'm getting the most out of an experience."
Nicole's contract each year would be about 10 months, with a month or so off. Nicole was on different ships every year, meeting new people and visiting stunning new places for that decade. "I seriously think everyone should work on a cruise ship at least once in their life," says Nicole. "It's such an amazing experience – I still think about it every day.
Nicole started working for Carnival when she was only 21 years old and while she loved it, after giving a decade of her life to dance and the cruise lines, family was calling and she returned home to Kitchener, Ontario. After returning home, Nicole worked on the grounds team for the Galt Country Club until being introduced to Langdon Hall by her sister-in-law back in 2019.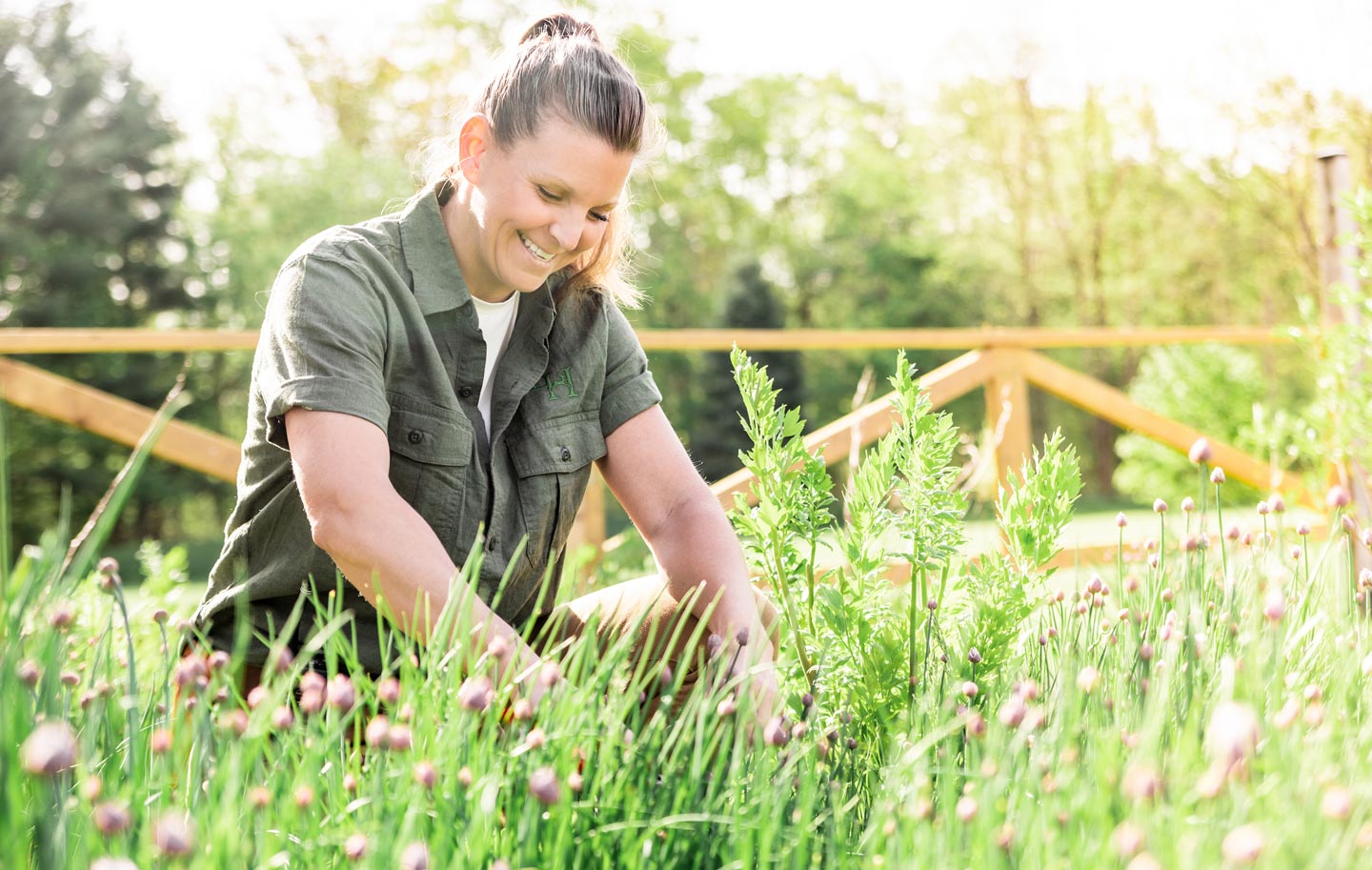 Since joining Langdon Hall in 2019, true to herself Nicole has worn many hats and excelled in many roles here. Beginning with the Conference & Events team, Nicole moved to the pool and managed that for two summers, returning to Conference & Events in the off-season. Nicole has even worked on the Maintenance team and now has a home as our Head Gardener Jeremy's right hand. "This place is so special," says Nicole. "What I love about it is I've had the opportunity to try new things and meet new people all in the same place, which is what I've been used to my whole career."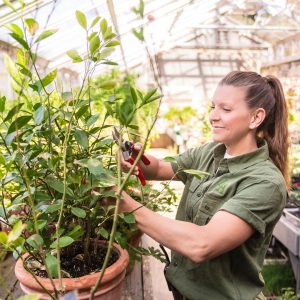 When you meet Nicole, you can tell she excels at anything she sets her mind to. "I'm definitely determined," she laughs. On top of working her full-time job at Langdon, Nicole does cross fit, runs, plays baseball and golfs. Nicole also volunteers for the Canadian Cancer Society and the Canadian Mental Health Association. You name it, she probably does it. "My downtime is doing stuff in my garden or playing with my niece and nephew," says Nicole. "Being busy makes me happy, it's where I thrive. I never want to miss the next opportunity."
Sitting down and speaking with Nicole is like a breath of fresh air. Her excitement for life, her determination and willingness to do better is inspiring after what feels like a very stagnant few years. She's a beautiful reminder that you can be alive, but that doesn't mean you're really living. It's so important not to take a second for granted – embrace change, because you never know what kind of joy it might bring.
So, what's next for Nicole? "I'm not sure," she laughs. "Whatever it is, I'm open to it and I'm ready for it."