The Spa at Langdon Hall is pleased to welcome guests to our peaceful country oasis. Julie Simcox, Spa Director, and her team offer a safe environment to revive, rejuvenate, and replenish.
Individual services or packages are available to overnight guests 7 days a week or to outside guests Monday-Friday. As a Spa visitor, you are welcome to enjoy the Spa's outdoor terrace, Langdon Hall's 12km of walking trails, and beautifully manicured lawns and gardens.
The Spa is proud to feature Valmont spa products. They are available for sale in our exclusive gift shop or now online for delivery. Details below.
Following safety protocols remain in place:
By reservation only.
Due to capacity limits, the use of Spa amenities including the sauna, whirlpool and steam room are subject to availability.
Lunch service & our tea station are available.
In accordance with government mandates, both Langdon Hall staff and guests will still be required to wear a mask when receiving massage services.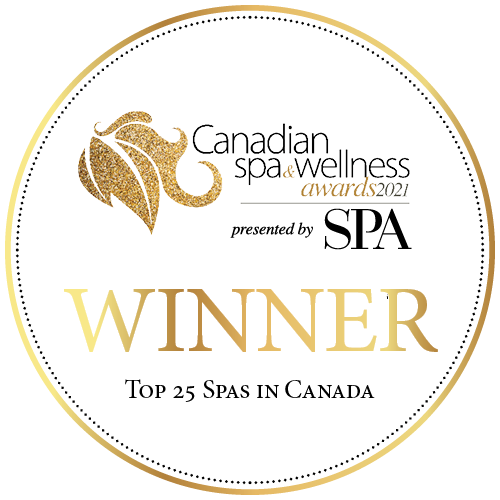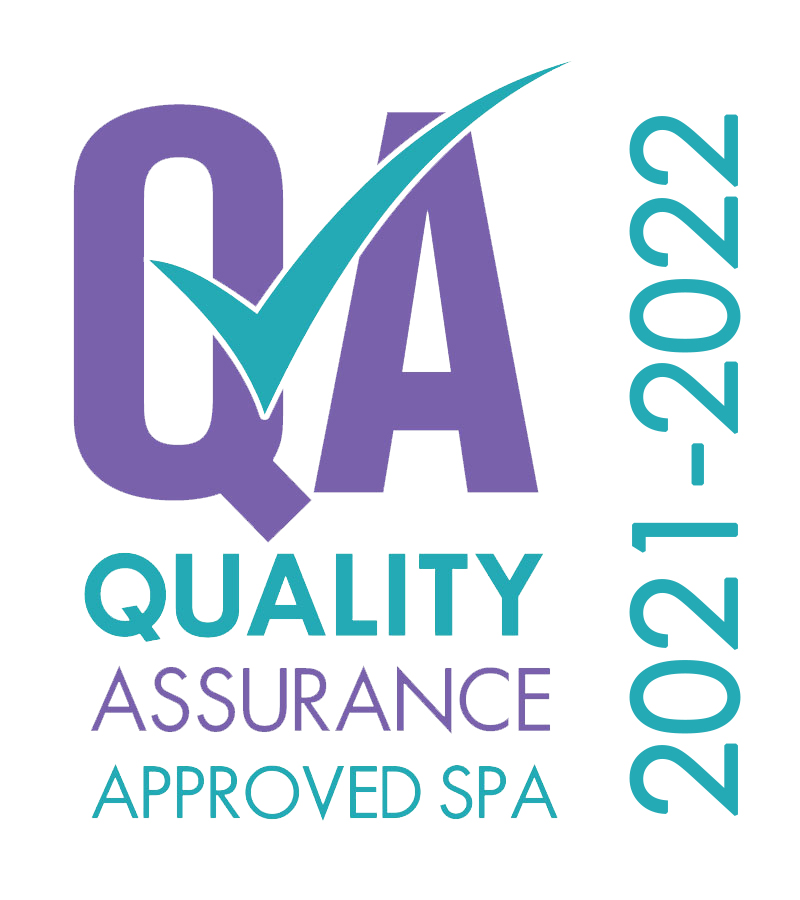 Enjoy every minute at the spa and save time by completing our ONLINE HEALTH HISTORY FORM prior to your arrival.
HOURS OF OPERATION:
Saturday to Wednesday: 9:00 a.m. – 6:00 p.m.
Thursday & Friday: 9:00 a.m. – 8:00 p.m.
Running low on your favourite Valmont cream? Our concierge service ships directly to your home. Call us at 519-624-3220 to place your order or view our online Valmont Shop.
Experience the luxury of highly efficient skincare. For each of life's stages, Valmont spa products can provide your skin with the benefits of Switzerland's high technology and natural resources. Thanks to its widespread biotechnology know-how, Valmont has created anti-aging skin care that offers powerful cellular regeneration properties for visible results. The high quality of our Valmont products allow facials to be performed without extractions. Please specify if you prefer to add this to your treatment.
Valmont facials also incorporate medical-grade Collagen. Only medical grade products can use a 100% concentration formula that offers a hydrating, plumping and brightening effect on the skin. The Collagen mask will last within the skin for up to three weeks and reinforce firmness, tone, and elasticity, as well as smooth any fine lines or wrinkles for younger looking skin.*
*Your 75 minute facial includes the Valmont Collagen Eye Mask as part of your treatment. 
Elixir des Glaciers:
Majestic Treatment
Treatment: 115 min – $595
Treatment excellence in all its majesty. Using the luxurious array of Elixir des Glaciers products this facial provides a nourishing, sculpting and remodelling treatment for incomparable beauty. The ultimate union of youth and opulence. Where the noblest natural ingredients meet the most consummate treatment techniques. This facial will include double cleansing, three massages and four masks targeting the face, décolleté and hands. Veritable rejuvenation that provides energization, lifting and rejuvenation to the skin.
Treatment: 75 min – $325
ENERGY — This facial revitalizes the skin by stimulating cell oxygenation and dissolving any sign of fatigue. With Valmont's Cellular Prime Complex this facial hydrates, oxygenates and improves collagen production. The skin revels in newfound energy and vigor, while the complexion appears fresh and radiant. A dual energizing and relaxing massage focused on the vascular system to heighten the oxygenating effect of VITAL BOOST serum and completed by the application of the Collagen Face Mask and Hand Collagen.
Treatment: 75 min – $325
HYDRATION — This facial fills the epidermis with water to reveal vibrant, supple, re-plumped skin. A slow and delicate relaxing massage targets the lymphatic system to improve fluid flow. The facial includes an H2O BOOST which adds Hyaluronic Acid to the skin and an application of the Collagen Face Mask and Hand Collagen.
Treatment: 75 min – $325
ANTI-WRINKLE AND FIRMNESS — This facial provides an intense smoothing effect due to the ingredients of a Peptide Cocktail which provides a retinol like action, while the massage alleviates stress in areas with superficial or more pronounced wrinkles. Inspired by fasciatherapy and performed with LIFT BOOST serum and application of the Collagen Face Mask and Hand Collagen. This slow, deep massage fights wrinkles by relaxing and toning the muscles.
Treatment: 75 min – $325
RADIANCE — This facial refines the skin's texture and calls forth the glow of a unified complexion. The Luminosity products include fruit enzymes of prickly pear and papaya making the skin softer, smoother and altogether radiant, with fewer irregularities. The massage targets detoxification, focusing on specific areas of the face to brighten the skin. Grounded in facial reflexology and performed with LUMI BOOST serum and completed with the application of the Collagen Face Mask and Hand Collagen.
Reflection on a Frozen Lake Eye Treatment
Treatment: 60 min – $220
A facial treatment that pays particular attention to the eyes
and incorporates lymphatic drainage and lifting massage
with an application of the collagen eye mask.
Treatment: 60 min – $220
Ideal for younger skin, this new treatment is designed to balance the skin's microbiome and natural oils by cleansing without stripping the skin and purifying without drying. This is our only facial that includes a refined blackhead extraction technique.
*Add the Valmont Collagen Eye Mask for $75.
SpaRitual products are made with all vegan ingredients sourced with organic essential oils and extracts, free of synthetic dyes, parabens and petrochemicals.
SpaRitual has launched a 'Slow Beauty' lifestyle approach by encouraging all of us to step off the fast tract of life and enjoy those special moments. The four states of slow beauty are 'Close your eyes, Look inside, Find your Instinctual Self and Be Infinitely Loving. Each state has their own signature scent and colour to select from.
All manicures and pedicures include a care package of your file, nail buffer, and the bottle of polish applied during your visit.
Please note, the Spa does not remove or apply shellac.
Gent's Hand Therapy
45 min – $70
Manicure / French Manicure
45 min – $70
Deluxe Hand Therapy
55 min – $85
Gent's Foot Therapy
45 min – $90
Pedicure / French Pedicure
55 min – $90
Deluxe Foot Therapy
70 min – $105
Langdon Hall is proud to partner with an Ontario supplier of 100% natural aromatic infused oils. When available, these oils are combined with seasonal ingredients from Langdon Hall's gardens.
Certain body treatments are not recommended during pregnancy. Please call to inquire if you have any questions. 
Smoothing Body Scrub
60 min – $175
This gourmet voluptuous scrub will take you on a journey with your choice of seasonal scents. 100% natural products free of sulfates, parabens, formaldehyde, artificial colours, synthetic fragrance, mineral oils, petroleum, or other harsh chemicals.  The scrub will eliminate dead skin cells, encourage penetration of the active ingredients and reveal your skin's original softness and glow. After you shower to remove the scrub, the Esthetician will finish your service with the application of lotion bringing harmony to both your body and soul.
Vichy Aroma Rain Scrub - CURRENTLY UNAVAILABLE
50 min – $185
A full body exfoliation using sugar and your choice of aromatic oil, while lying under the Vichy waterfall. Warm towels then dry your body and a moisturizing cream is gently massaged into your skin, accompanied with a relaxing hair treatment. Facial exfoliant is optional.
Your body will experience a full exfoliant scrub with local aromatic infused oil. Followed by being enveloped in an application of a marine-rich wrap, you can drift further into relaxation with a face and scalp massage.
After showering, a moisturizing Valmont body cream is applied. This treatment leaves your body deeply cleansed and the skin feeling soft and hydrated.
We are proud to use L'Moor body wraps, which are made in Canada. This 100% natural source body care line offers integrity, transparency, and a commitment to safety. Moor Spa products contain no synthetic preservatives, no synthetic colours or fragrances, and no petroleum derivatives.
Each Body Wrap includes a full body exfoliation: 90 min – $220
Moor Mud Body Mask
100% Moor mud complex, anti-aging, detoxifying, anti – inflammatory & anti-cellulite benefits. Nourishes the skin for increased firmness and radiant healthy appearance.
Moor Gel
Has the essence of Moor mud with aloe vera for softer,
soothing and more hydrating properties.
Seaweed Wrap
Blue green algae and sea kelp extracts are combined with a moisturizing gel to effectively purify and nourish the skin.
Kelzyme Wrap
This fossilized calcified wrap consists of 70% calcium and has over 70 trace minerals including magnesium, potassium, sodium, phosphorus and iodine. Great for detoxifying, balancing the skin's PH, and skin revitalization.
Vita Liberata Organic Tan: 60 min – $155
This treatment starts with a Full Body Exfoliation and ends with an application of Vita Liberata tanning lotion or mousse. Vita Liberata is a luxury tanning brand which has a moisture locking system for 72 hour hydration.
It contains an Odour Remove™ Technology for zero smell, Instant drying solutions, it is completely non-toxic with certified organic botanicals and promises a perfect fade. Due to the nature of this treatment, it should not be combined with any other spa treatments on the same day. Includes the tanning mitt for personal home care use.
Massage & Alternative Treatments
At Langdon Hall, relaxation is our specialty and we provide a variety of massages to induce relaxation. Massages can be used for relaxation or systemic relief of aches and pains. The techniques used can be general or specific and the pressure adjusted to your comfort level. Aromatherapy oils may also be used to enhance the desired effects. Please discuss with your therapist the desired results of your session. All therapists are Registered Massage Therapists.
Registered massage receipts, personal training, and yoga sessions available upon request. The Spa welcomes guests of 14 years of age or older for esthetic treatments and 16 years or older for massage treatments.
*Male or female RMT preferences are noted, but cannot be guaranteed.
Relaxation Massage
60 min – $145 | 90 min – $210
Swedish and aromatherapy.
Pregnancy Massage
60 min – $145
Couples Massage
60 min – $290 per couple.
Hot Stone Massage
90 min – $220
This ancient full body massage helps melt away tension and stress with the use of heated volcanic stones held in the therapist's hands.
Swedish Aroma Combination
(Aroma Touch & Swedish massage)
90 min – $220
This treatment will be a traditionally performed Swedish massage with the benefits of the Aroma Touch massage half way through, giving you the benefits of both treatments in one session.
Vichy Scrub & Massage - CURRENTLY UNAVAILABLE
75 min – $205
A full body exfoliation using a blend of 100% natural 'aromatic' infused oils which combine seasonal ingredients from the Langdon Hall gardens. The body is ridden of dry and excess dead skin cells while lying under the therapeutic Vichy shower. Moisturizing oils are massaged into the skin by a Registered Massage Therapist to help relieve any aches and pains. The treatment is completed with a hydrating hair treatment and scalp massage.
Hot Stem Thai Massage
90 min – $220
This treatment is completely unique with its blending of several forms of therapy, such as Hawaiian Lomi Lomi, acupressure, Thai yoga massage, and most importantly, Thai hot stems. The stems are filled with organic herbs grown and harvested with care in Thailand, and when are applied to the body the oil from the herbs are pressed into the skin to promote detoxification, pain relief, and decrease inflammation. At the end of your treatment you will be given your set of stems to take home with you to use them in a bath, to steam them for a spot treatment or just to enjoy the exotic aroma.
Aroma Touch
60 min – $135
The Aroma Touch Technique incorporates feather like, hand techniques with the power of essential oils to create a powerful whole body wellness experience. It seeks to address four systemic constants that are present in daily life which may serve as limiting factors in health: stress, immunity, the inflammatory response, and autonomic imbalance. This approach to essential oil application is a powerful, accessible way for everyone to experience the healing powers of doTERRA's essential oils.
Aroma Stress Relief Treatment
60 min – $160
*Formerly called the Indie Head.
This invigorating yet relaxing scalp massage helps relieve tension and stress through friction, clawing, and striking movements using grapeseed oil. Starting with the shoulder and neck area, the therapist will then move up and over the scalp, face, and upper back, and will finish with chakra holding to create peace. doTERRA's essential oils are applied with light hand techniques to create a powerful whole body wellness experience.  Add-on the Valmont Collagen Eye Mask for $75. Read more about the Indie Head treatment.
Combination Of Treatments
90 min – $175 | Reiki (45 min) & Reflexology (45 min)
Reiki provides many of the same benefits as traditional massage therapy, such as reducing stress, stimulating the immune system, increasing energy, and relieving the pain and symptoms of health conditions by using simple hands-on, no-touch, and visualization techniques.
Reflexology
60 min – $130
Reflex points in the feet that relate to corresponding zones throughout the body are manipulated through acupressure to help release blockages, create balance, and assist in healing.
 Glo Makeup has advanced formulations combining pharmaceutical-grade ingredients, natural high-pigment minerals, and the power of antioxidants.
The result is clinically advanced makeup that not only covers, but helps correct and protect. Glominerals cosmetics deliver unsurpassed coverage, broad spectrum UV protection and helps combat free radical damage. This clinical mineral makeup line is preferred by dermatologists and leading skincare professionals worldwide.
Eyebrow Tint
15 min – $20
Eyelash Tint
25 min – $30
Makeup Application
60 min – $75
In-Room Makeup Application
60 min – $100
Trial Makeup Application
60 min – $75
Start Planning Your Langdon Hall Experience!
Contact our Spa Team to get started today.